Ukraine and USA signed a Memorandum on cooperation between the parliaments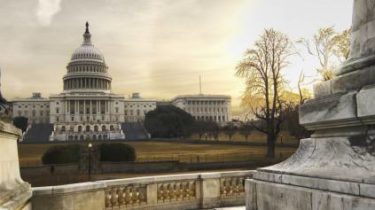 The Memorandum on bilateral cooperation between the parliaments of Ukraine and the USA was signed by the Chairman of the Verkhovna Rada of Ukraine Andrey Parubiy and the speaker of the U.S. house of representatives Paul Ryan.
About it writes UKRINFORM.
"This is an important document that establishes the cooperation between our parliaments," – said paruby.
"The text of the Memorandum noted that Ukraine is an Outpost to protect Western democracy on the bodies of Russian aggression. This is an important understanding and acceptance of the role of Ukraine, which protects not only their statehood, but also the entire free world", – said the speaker.
The Memorandum sets out in detail the scope for inter-parliamentary dialogue, including in matters of international politics, security, trade, industry, innovation, infrastructure, space.
In addition, the document covers cooperation in the areas of health, agriculture, natural resources and other areas.
This Ukrainian-American inter-parliamentary cooperation based on the Memorandum of 1999, which contributed to the expansion of strategic relations between Ukraine and the USA.
See also:
Putin hopes for U.S. participation in the conflict settlement in the Donbass
We will remind that earlier the Prosecutor General's office of Ukraine to the U.S. Department of justice provided the return to Ukraine of more than 500 thousand U.S. dollars.
This was announced by Prosecutor General Yury Lutsenko.
According to him, these funds were squandered by the leadership of the Ministry of justice of Ukraine of Victor Yanukovych. The money had been withdrawn from Ukraine by the conclusion of fctive agreement on provision of services with one of the American companies.
Comments
comments