When Yanukovych stolen half a million dollars already credited to the account of the Ministry of justice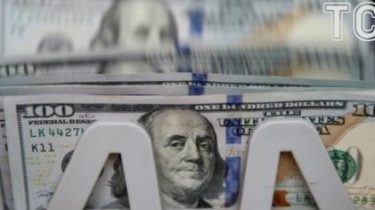 More than 500 thousand dollars, stolen during the presidency of Viktor Yanukovychhas been at the expense of the Ukrainian Ministry of justice.
This was announced by Deputy Prosecutor General Evgeny ENIN in the air "112 channel".
See also:
The military Prosecutor's office classified the court's decision on confiscation "of money of Yanukovych"
"This is the first case of returning of funds obtained by criminal means, the team of Yuriy Lutsenko from abroad, because those 1.5 billion dollars, which the Prosecutor General's office back in late April, was registered in the accounts in Ukrainian banks", – he said.
ENIN said that the Prosecutor's office a few months ago, I started the negotiation process with representatives of American companies involved in the withdrawal.
"We convinced them of the feasibility of more active cooperation with the Ukrainian investigation. I should note that this company is extremely concerned about its business reputation and this was a turning point in that until the verdict of the criminal court in Ukraine these funds were returned to Ukraine at least to the extent in which they were stored on the warranty expense of the said company. I can say that this is about 560 million dollars," he said.
The Minister of justice Pavel Petrenko confirmed that the money has already been transferred to the account of the Ministry of justice, said ENIN.
According to him, the group of individuals since the presidency of Viktor Yanukovych "was signed and made the signing a fictitious contract on rendering of services which were never supplied."
Videolatina: we will continue to return to the state Treasury money
The right to rule
May 25, 23:16
Facebook

VKontakte

Google+

Twitter
We will remind, on April 28, entered into force court decision on the confiscation of 40 billion UAH ($1.5 billion)which belonged to the fugitive Viktor Yanukovych. The President of Ukraine Petro Poroshenko noted that these funds will be spent on Ukrainian army and help vulnerable people.
28 January 2015 State financial monitoring service blocked of 1.42 billion dollars in accounts of foreign companies that are associated with the former President-the fugitive Victor Yanukovych, his entourage, the former officials from the former government of Ukraine, as well as to related persons.
Comments
comments