Officials want to increase the recapitalization "PrivatBank" a further 50 billion UAH, media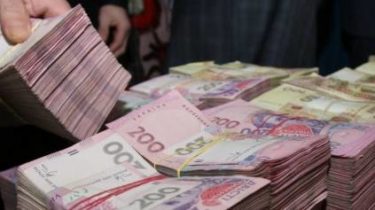 Before July 1 must receive the audit report "PrivatBank", prepared by E&Y. there are Now two versions of the draft document. Optimistic provides for additional capitalization of the financial institution for another 36-38 billion UAH, and pessimistic – 50 billion UAH.
This writes DT.ua citing its own sources in the national Bank and the Ministry of Finance. The source in the NBU said that the audit report will be objectivum, and the delay in its publication – due to determine the amount of capitalization that now agree on the Supervisory Board of "PrivatBank", the Ministry of Finance and the national Bank.
See also:
The former owners of "PrivatBank" has filed a lawsuit against the national Bank
At the same time, a source in the Ministry of Finance said that the Ministry has doubts voiced by the Supervisory Board of "PrivatBank" claims and believes that the state already spent too much on the nationalization of financial institutions. Therefore, they say, a new injection is not needed.
Already released 116,9 billion of bonds internal state loan (government bonds) on its capitalization, monetized while only 27.2 billion (of which 26.7 billion has been spent on the repayment of obligations of the Bank to NBU refinancing). So the real cost to the state, "Privat" was still only 0.5 billion UAH. The rest are drawn out of thin air through the issuance of t — bills directed at formation of reserves. In the annual report "PrivatBank" (already signed by representatives of E&Y, the current Chairman of the Board Oleksandr Shlapak and chief accountant with the seals of both institutions), the Bank now has negative equity of minus 713 million. Therefore, the obligations in the amount of 206 billion UAH to perform the NBU regulations, and provisions of the law necessary to allocate to the state at least 20-30 billion UAH.
We will remind, "Privat" was nationalized at the end of December 2016. Now the Bank is 100% owned by the state and subordinated to the Ministry of Finance. Meanwhile, the former owners can appeal against the nationalization of "PrivatBank" in court. Lawyers say that one of the reasons of return of the enterprises in state property, it was stated by the national Bank the number of credits issued to certain persons, but the cause is still not confirmed.
Videobase the owners of "PrivatBank" can regain the financial institution
TSN. 12:00
May 22, 12:49
Facebook

VKontakte

Google+

Twitter
Comments
comments