Near the occupied Horlivka, a mine blew up a truck with civilians – OSCE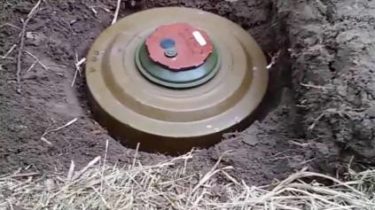 Near occupied by the militants "DND" Horlivka hit a truck with civilians.
This is stated in the report of the OSCE observers.
The incident occurred on June 12, around 19.30, near the village of Bairak under Gorlovka. 55-year-old victim told observers that were injured when the truck in which she was riding struck a mine.
The woman injured her left shoulder while her husband suffered minor head injuries. The victim noted that they often used this way.
Employee emergency services in Gorlovka told observers that the truck in which rode a man and a woman was hit by anti-tank mine. According to him, only on the scene it was discovered six anti-tank mines, which were then neutralized through a controlled detonation.
Comments
comments