To depositors of insolvent banks paid more than 87 billion. Infographics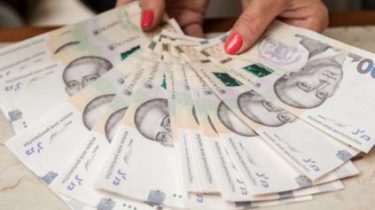 In Ukraine over the past few years declared insolvent 91 Bank, 87 of which are now in liquidation. And for the last five and a half years when the system of guaranteeing deposits of natural persons, the Ukrainians compensated for the 87 billion 327.3 million UAH.
Such figures lead the Fund of guaranteeing the deposits of individuals.
Now in the accounts of the DGF is 12 billion 872,33 million UAH – the money should be enough for the next payment to depositors of insolvent banks.
"As of June 1, 2017, the Fund has filed with 4148 applications in law enforcement agencies identified during the work in insolvent banks and banks that are liquidated, violations of law, totaling more than 323,16 billion. At the same time, the subjects of the offences that led to violations in the largest amount (more 182,78 billion), are the owners and managers of banks," – said in the DGF.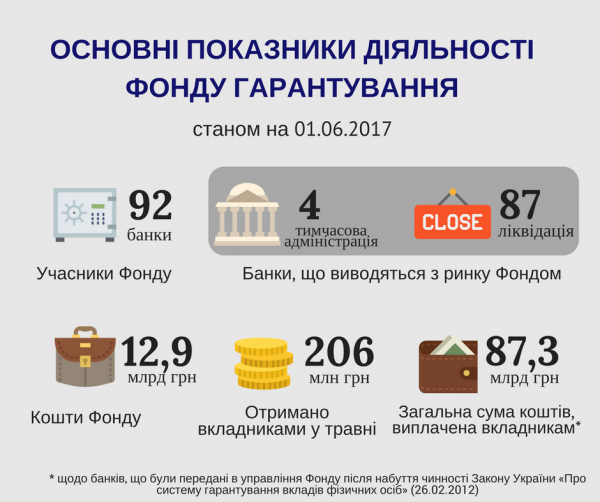 DGF
Comments
comments