Witnesses reported mass torture and executions in the occupied Donbas – media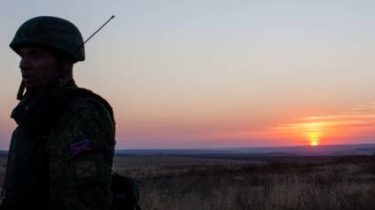 The militants of the terrorist groups "LNR" and "DNR" tortured prisoners and killed at least 134 military and civilians. This was stated by the witnesses in the criminal proceedings on the facts of violations of laws in the occupied territories.
Provided information "RBC-Ukraine" the Prosecutor General's office in response to journalistic inquiry.
Indicates that the pre-trial investigation interrogated as victims more than 900 people. They are directly held in captivity terrorists were subjected to torture and inhuman treatment.
See also:
For the slightest mistake were arrested and tortured. A former militant spoke about "service" in "DNR"
"In particular, victims reported that they had witnessed the killing 134 servicemen and civilians, 121 of which are currently not identified. However, the investigation revealed the facts of the murder by members of the Armed forces of the Russian Federation and participants of terrorist organizations "DND" and "DND" of POWs and civilians. At this time, from the testimony of interrogated victims identified 13 people who were killed by members of the terrorist organizations "DNR" and "LNR", – stated in the response to the request of journalists.
According to the testimony of the victims, the facts of mass killings by militants occurred in the cities Slavyansk, Gorlovka, Makeyevka and near Ilovaysk Donetsk region.
Militiamen check on participation in the specified crime more than a dozen people from the terrorist "DNR" and "LNR" and the Russian members of the Armed forces of the Russian Federation.
As previously reported, since the beginning of the conflict in Eastern Ukraine, the United Nations has documented more than 200 cases of sexual violence in the Donbas. People were beaten and used against them by an electric current.
Comments
comments