In Kiev, the man slit her wrists and neck and tried to jump off a bridge after the order of "the voice"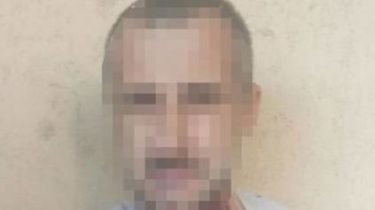 In Kiev the man tried to commit suicide and throw himself off a bridge under the wheels of cars.
About it reported in a press-service of the patrol police of Ukraine.
"From eyewitnesses the call came that the Brest-Litovsk highway man stands on the bridge and wants to jump down. After 2 minutes, the patrolman was already on the scene", – is spoken in the message.
As told in police, the body was saved numerous cuts before jumping from the bridge, a man cut his neck with a knife, tried to slit his wrists and feet.
The inspectors calmed the man and called to place an ambulance, patrol police officer contacted the sister saved, which said that the brother is on the account in psychiatric hospital.
According to the man, controlled by an unknown voice, which is ordered to commit suicide.
After the rescue of Kiev, accompanied by the crew of the patrol was hospitalized to the city hospital, where he received the necessary medical aid and gave the man the brigade psychiatric hospital.
We will remind, earlier in Kiev the child committed suicide live, jumping from the 13th floor. At the time of the tragedy the parents of the child was not at home.
Comments
comments