Parubiy announced the main principles of the draft law on de-occupation of Donbass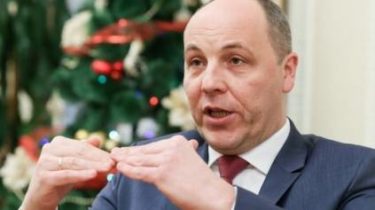 The draft law on de-occupation of certain regions of Donetsk and Lugansk regions will allow the use of all military units without limitations of democratic procedures and recognizes areas ORDA occupied.
This was stated by the Chairman of the Verkhovna Rada of Ukraine Andriy paruby, writes UKRINFORM.
In his opinion, this will help to create a legal framework which would allow to use all power units without limitations of democratic procedures.
According to Parubiy, the establishment of a single operational headquarters, which must control not only of all military units, law enforcement, the security sector, and local civil-military administrations.
"And, of course, the recognition of the occupied territories the occupied territories", – said the speaker.
He stressed that this draft law describes the compromise and unite as fans and critics of martial law.
See also:
Paruby hopes that the US decision regarding the allocation of lethal weapons to Ukraine until the end of the year
We will remind that earlier the President of Ukraine Petro Poroshenko said that instructed to develop a bill on the reintegration of Donbass, which will include a number of measures for the return of the occupied territories of Ukraine.
The President stressed that the key position is the reintegration of these territories. According to him, in the preparation of the draft law with participation of experts, people's deputies. In addition, the bill is based on the terms enshrined in the Minsk agreements.
Comments
comments