Reaction to the hunger strike Berezyuk: Tymoshenko supported the "Self-help" and Lyashko "and looks so good"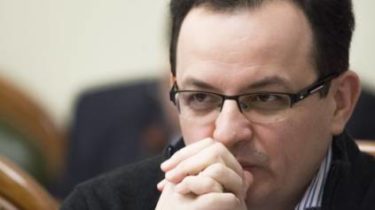 The leader of the parliamentary faction of the "Samopomich" Oleg Berezyuk went on hunger strike and promises to sit on the steps of the presidential Administration, while the Central government will not help the lions deal with the debris. In the Western town under the open sky rot 9 million tons of waste, fruit flies, rats and even reptiles, said in the story TSN.19:30.
"Today I was given at the meeting of the appeal, the vipers crawling in the container sites. People, I beg you, men, I beg you – get into a difficult situation, which is in Lviv, garbage collection, help her to settle, at least for the summer period," – said the head of the city Department of solid waste management Ivan rudnicki. According to Derisorily in the trash through the roof of the marginal rate of ammonia and hydrogen sulfide, as compared to previous year 10% increase in the number of cases of intestinal infections.
Videoreg bereziuk on a hunger strike until the decision of Lviv garbage
TSN. 19:30
Yesterday, 19:48
Facebook

2

VKontakte

Google+

Twitter

2
The mayor says that without the help of the Central authorities of Lviv will not solve the problem. "When you can see that is the trouble when physically nowhere to take the waste, when next our block machines, which are officially taken waste, the relevant documents all ready – zero response," says mayor Andriy Sadovyi. His political ally, the leader of the faction "Self-help" in the Parliament Oleh bereziuk said about the abuse of people, humiliation, lies and "abuse of the city which is the symbol of freedom." Through this MP went on a hunger strike. He believes that the Central government sees in the Garden's main political opponent, and therefore only simulates the aid of Lviv.
His colleagues in Parliament who respond with irony, who with indignation. "Dear Garden! If you do the mayor and not just a scavenger who drives across the country, the garbage, be kind, use tools, build garbage processing plants", – said the representative of the President of the Supreme Council Irina Lutsenko. "I'm not going to join the hunger strike, I look so good. I have nowhere to go hungry. You know what they say, lose weight is fat, thin will die" – with a smile said the leader of the faction of the Radical party Oleg Lyashko. "I believe that Oleg Berezyuk had every reason to declare a hunger strike against political repression conducted against the party "Samopomich", – said the leader of the faction "Batkivshchyna" Yulia Tymoshenko.
Comments
comments