Stets has published a list of the proposed closure of the separatist sites, which bypassed the lock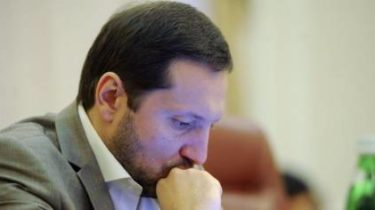 The Minister of information policy Yuri stets, who resigned, has published a list of sites that have been proposed to block, but they are not included in the sanctions list.
According to Stec, he has no idea why these sites, including "Rusvesna", "Novorosinform", "Russia", "Antimaydan" and others were not blocked by the security services.
"If you ask me, "why don't you have an answer why we didn't lock them?". I just to confirm – I have no answer to this question. I don't understand why the same resources that harm, close and others not close" – said stets during a press conference, the correspondent of TSN.
The Minister also noted that before his resignation, will try to find out this information.
The list of sites that offer MIP to lock from tsnua
We will remind, the Department of police of national police of Ukraine urges citizens to inform on all facts of default providers lock user access to prohibited resources: services Mail.ru and Yandex, as well as social networks Vkontakte and Odnoklassniki.
On may 15 the President of Ukraine Petro Poroshenko signed a decree enacted the decision of the Council of 28 April 2017 "On the use of personal special economic and other restrictive measures (sanctions)" in respect of a number of Russian companies. For three years blocked the assets of Russian sites "Vkontakte", "Classmates", "Mail."ru and "Yandex", Internet-providers are not allowed to provide access to specified resources.
Comments
comments