Ex-leaders of the "Starokievsky Bank" is suspected of fraud with credits on more than 80 million hryvnia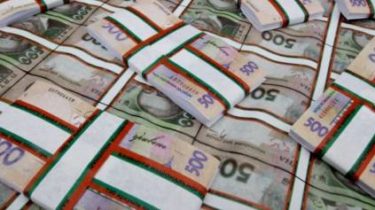 The former management "Starokievsky Bank" is suspected of fraud at almost 82 million.
About it reported in Department of protection of the economy Nacpac Ukraine.
"The staff of the Department revealed the fact of misappropriation of funds belonging to the PJSC "Starokievsky Bank". In the future, analyzing the information gathered, police found the scheme, which officials have awarded nearly 82 million hryvnias", – is spoken in the message.
According to police, bankers for several years, loans dummy and controlled by persons who have not returned them.
Now militiamen gathered evidence implicating former Deputy Chairman of the Bank, appropriation of funds, it is already reported about suspicion, the question on election to the suspect of a preventive measure.
We will remind, the national Bank eliminated "Starokievsky Bank" in September 2014 due to insolvency of enterprises.
"Reanimation" measures did not help to save the Bank, therefore, the NBU has adopted a decision to revoke the banking license and initiate the procedure of elimination.
Comments
comments