In the Kyiv region 13-year-old boy hung himself on the clothesline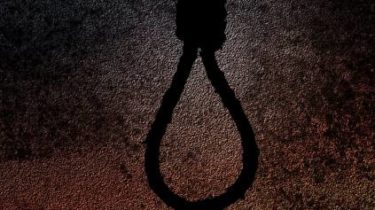 In Boyarka in the Kyiv region, a young boy hanged himself on a rope, catching her by the horizontal bar in the apartment.
It is reported, the police Kiev region.
The body of a child found his mother yesterday, 20 June, at 21.30, when he came home.
That night the stepfather of the boy and his daughter went to the Playground, and his mother – in sports. Before that, the woman told her son to leave the game with a mobile phone and go outside to play with friends.
However, he did not listen and left home alone.
At the scene police seized the nylon clothesline, cell phone boy and the computer system unit. The participation of boy communities in social networks that promote death not found.
The deceased student was engaged in Taekwondo.
On this fact openly criminal proceedings under part 1 St. 115 (Premeditated murder). Set all the circumstances of the tragedy.
See also:
In the Lviv region in the pantry of the house hung himself 13-year-old boy
We will remind, in Kiev region, 8-year-old girl hanged herself on gymnastic skipping rope after an argument with his mother. The police found that a pupil of the 2nd class was not in social networks that promote death.
It is reported that the mother, going to the store, made a comment to her daughter about the mess in the room and asked to take it off quickly. When an hour later the mother returned home, she found her child hanging.
A girl died 5 years professionally engaged in gymnastics.
Comments
comments