Military cooperation and sanctions against Russia. What you need to know about Poroshenko and trump

On June 20 President of Ukraine Petro Poroshenko met with US President Donald trump.
After meeting with the American leader the head of state told media representatives the details of the conversation.
Sanctions against Russia
So, the sanctions of the United States against Russia will continue. Answering the question whether the head of state a clear confirmation from the U.S. President that sanctions against Russia will not be removed until until it is returned to the Crimea and will not stop Russian aggression against Ukraine, Poroshenko replied in the affirmative.
"I think it's obvious. Today, States are taking additional sanctions almost every day. I see the position of the United States of America as a solid, reliable and strategic partner of Ukraine", – said Petro Poroshenko.
Videoporoshenko and trump discussed the conflict in the East of Ukraine and further pressure on Russia
TSN. 19:30
Yesterday, 20:03
Facebook

4

VKontakte

4

Google+

5

Twitter

7
The constancy of the Minsk format
The President also noted that sees no need to change the Minsk format of negotiations on settling the situation in Donbas.
"The United States of America is our partner. We are very interested in attracting US to the active process", – he said and recalled that the United States is a country of the guarantor under the Budapest Memorandum.
"Today's meeting confirms the importance of Ukraine to the United States and a strong commitment to the support of our state", – said Poroshenko.
"We have received strong support from the United States, and support for the sovereignty, territorial integrity and independence of our state, and strong support for the continuation of reforms in Ukraine", – said Poroshenko.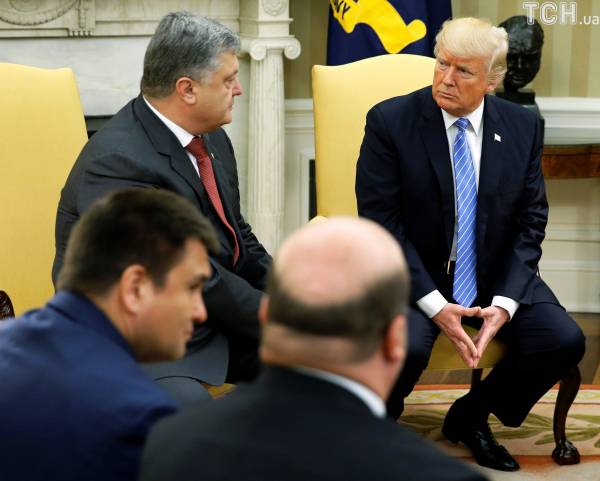 Reuters
He added that today "held a very detailed meeting" and stressed that the United States reaffirmed their commitment to the Minsk agreements and stressed the need for their full implementation from the side of Russia.
The head of state noted the importance of implementing safe package for the cease – fire, the withdrawal of Russian artillery, tanks, systems of volley fire, ensure unhindered access of Special Monitoring mission of the OSCE to all areas including abroad.
Videoporoshenko proud that crossed the threshold of the White house before Putin
TSN. 16:45
Yesterday, 17:23
Facebook

3

VKontakte

2

Google+

2

Twitter

2
Cooperation in the military sphere
Separately, the parties discussed cooperation between Ukraine and the United States in the military-technical sphere.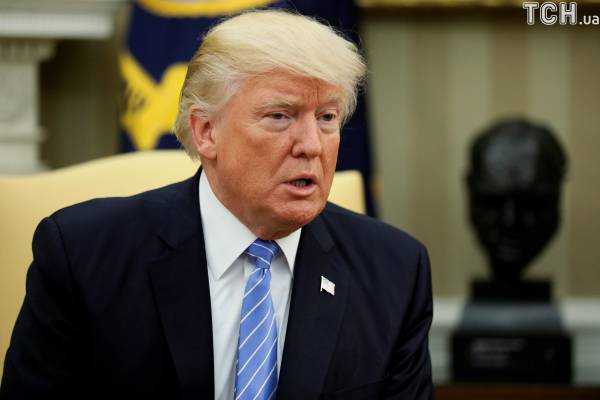 Reuters
"The President gave clear instructions so we have extended our cooperation", – said Poroshenko. The President emphasized the United States support the continuation of reforms in all sectors, including in the energy sector.
See also:
Trump: Ukraine – this is the region, which attracted all the attention
He also said that during the talks the parties discussed issues of economic cooperation, in particular cooperation in nuclear energy, oil and gas sector, purchases of American coal, continued cooperation on renewable energy and the like.
Comments
comments