And you thought it would be easy? Twitter staged a flash mob on adult life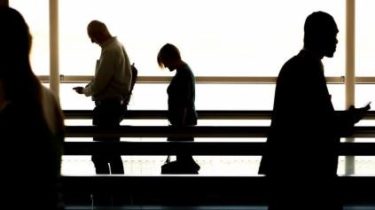 21 Jun Twitter started a flashmob, in which people were asked to describe the realities of adult life in five words.
Users of the social network answers the question "Who knew being an adult could be so hard?" using the hashtag #AdultingIn5Words.
See also:
#MoneyCanChallenge. To the protection of children online charity flash mob
The answers were somewhat ironic, funny, sad and nostalgic.
#AdultingIn5Words
Denial. Anger. Torg. Depression. Adoption.
— Alexander Cordiner (@SocratMinsk) June 22, 2017
Afraid to look at Bank account #AdultingIn5Words pic.twitter.com/R47NEvFkNy
— Take it Yeezy (@Exqz0r) June 22, 2017
Don't throw away the package. Won need. #adultingin5words
— Oh, this is Alice (@it_is_alise) June 22, 2017
Alcohol. Despair. Psychiatrist. Boiled Kura.#AdultingIn5Words
— Boris Starodubtsev (@Johny_Screams) June 22, 2017
still not grown up #AdultingIn5Words
— Xenia (@xyushaaa) June 22, 2017
In short, this thing is mainly about money #AdultingIn5Words
— lalao (@platinumpu) June 22, 2017
We will remind that on 18 June, UNICEF launched a flash mob father's day, urging people to take photos with their dads and then spread to the Network. Users of social networks actively involved in this campaign and spread the touching photos.
Videoportal of social networks actively support the new flash mob #bananewala
Snidanok 1+1
23 Mar, 08:36
Facebook

VKontakte

Google+

Twitter
Comments
comments