A group of professional snipers in Russia sent to the Eastern front of Donbass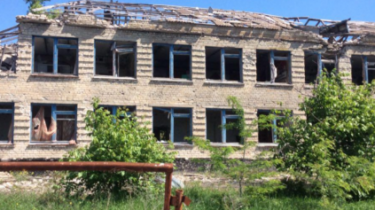 Ukrainian soldiers talk about professional Russian snipers who ambush, in particular, in the Luhansk region. Beat day. Sighting. And this along with the fact that almost every night in the sector of Lugansk militants use mortars of large caliber. Most affected area of the village of Crimea, says TSN.16.45.
The shells from the easel anti-tank grenade launcher from the militants arrived in the morning on a military position. Men are "arrivals" here even the fire is not known. Worse here used to silence.
But despite the lull to relax and walk in full growth, this position is impossible. On the opponent's side stepped up the snipers. From the positions of militants is 700 metres field. From the attacks of the guys here save reliable basements.
All of the buildings around here is a sanatorium. Of course, the former. Over the three years of the war that survived no building, and only one temporary structure is like tough to kill. This toilet, guys don't take no Mina and no projectile.
The sanatorium is for the village of Crimea. The settlement itself is rarely the militants shelled. Local war is now here, only hear.
Comments
comments