Fraud or organized corruption: MPs were told there's big money in the hands of their assistants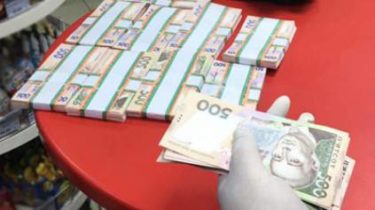 Journalists asked the MPs about the real credentials of their assistants. Special emphasis was placed on whether people with such status can be intermediaries in corruption schemes, as it is charged with prosecutors deputies Polyakov and Rosenblatt, said in the story TSN.19:30.
Among those who gave a comment about this, and he was Rosenblatt. "I know nothing, saw nothing. I sat back, I saw nothing. It was all behind me," he said about the arrest of his assistant with a bag of money.
Videoprova arm or link in corruption schemes: what are the functions actually performed by the assistants of people
TSN. 19:30
Yesterday, 20:04
Facebook

VKontakte

Google+

Twitter
Some of his colleagues in Parliament saying that such is not always legal orders and recruit helpers. "I think this is mainly done through assistants, agents, possibly through guards. This is for anybody not a secret," said Dobrodomov. "Assistant to the assistant to help to run the MP its functions," said Voitsitska. "This is a fraudulent article. There is fraud private assistant of MP, and there is an organized criminal group, headed by Deputy or even higher", – said Tatiana Chornovol.
MP Mosiychuk refutes this view. "If you assistants some of the MPs promise to solve something is banal desire to lure money from you. Banal fraud", says he. What this seems to be true, evidenced by Alexander Kuzhel. "Met with the Director of the security company, saying: I hope you no one picked up? See, he got so nervous and said give him five thousand dollars, as he said Kuzhel!", she said, but no names.
See also:
MP Beans wants to pay taxes on $ 1 million to leave the mandate Happy.
But Korchinsky considers the root of all evil deputies, and assistants of the said whole treatment. "Gentlemen, the guards, the Lord's helpers! If you don't want to set you up MPs who were in Parliament with integrity, we can offer you a terrible amount, but you will not be able to escape from prison," she says.
The TSN reporter Daria Happy
Comments
comments