Dobkin wants to bail the head of the Kharkiv Yanukovych times

Today, June 26, the Kyiv court of Appeals considers a complaint against the measure of restraint for former head of the State tax administration in Kharkiv region, Stanislav Denisyuk, who was detained in may this year.
As the correspondent of TSN from the courtroom, protection Denisyuk do not agree with an assigned bail of 100 million 320 thousand UAH. They insist that their client is sick and needs treatment in hospitals. However the diagnosis ex-the tax specialist not misleading.
The court even came to the people's Deputy from "opposition bloc" Mikhail Dobkin, who wants to take Denisyuk on bail.
Prosecutors insist that the suspect should remain in jail because he can exert pressure on witnesses. Additionally claim that the former official refused inspection in the hospital of the insulator, and therefore the diagnosis could not be confirmed.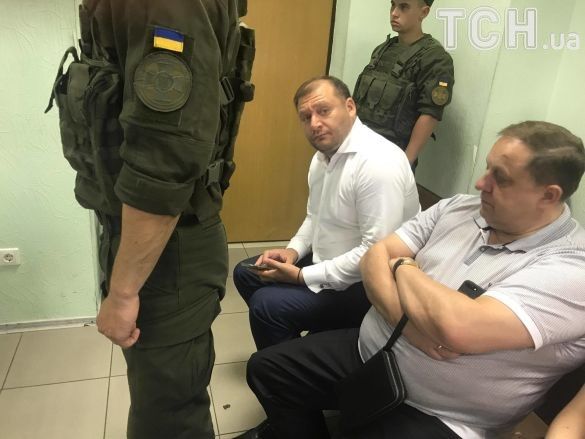 Photo Valentina Mudryk/TSN
Mykhailo Dobkin on the court
Note, although Denisyuk announced a hunger strike on 11 June, but today to answer questions about it would not. Looks ex-taxman cheerful and behaves aggressively.
We will remind, on may 24, a massive anti-corruption operation was conducted by the Prosecutor General and the interior Ministry. After searches arrested 23 former high regional officials of the Ministry of income and fees from the Eastern and southern regions, as well as Kiev. The amount of the loss caused to the state is about 96 billion UAH.
The correspondent TSN Valentine Mudryk
Comments
comments