In Kiev, there was a daring robbery of a jewelry store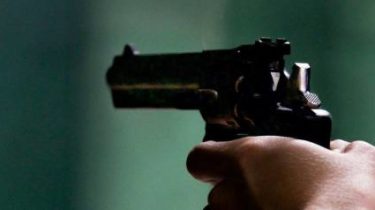 On the street Shcherbakov in Kiev, there was a robbery at a jewelry store.
It is reported by Espreso.
It is noted that the unknown entered the store and took the jewelry under the threat of the subject similar to the gun. After that, the robber fled in an unknown direction.
According to preliminary data, nobody suffered.
The amount stolen is now being installed.
See also:
In Kiev detained the robbers who boldly robbed the place at Obolon
We will remind, Obolon armed men in hats cleaned jewelry. It is noted that the two men in helmets came into shop and, threatening with the weapon, took away jewelry.
Attacking was two, they were dressed in dark clothes and helmets. Going to the store, they began to threaten with the gun and the grenade, and when I picked up jewelry fled on a scooter without a license plate.
Comments
comments