The reasons for the imposition of sanctions against mobile operators with Russian capital – regulator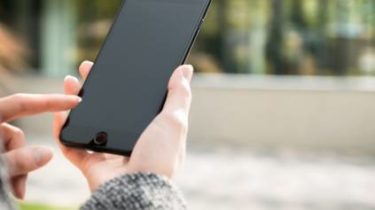 Sanctions against the three largest mobile operators in the Russian capital – "Kyivstar", "Vodafone Ukraine", lifecell – will not enter, because there is no reason for their application.
This was assured by the Chairman of the National Commission, carrying out state regulation in the sphere of communications and Informatization (NCCIR), Alexander Zhivotovsky, reports "Interfax-Ukraine". He claims that operators have fulfilled all requirements for safety talks and made it impossible for outside access, including from abroad and from the occupied territories to their systems.
"In 2014, when did the events in Crimea and Donbas, had questions regarding the infrastructure of operators: how to build the billing system, where the processing centers, as they are certified and the like. Therefore, the preliminary composition NCCIR been doing. Operators, for their part, have carried out actions aimed at fulfilling the requirements of both the regulator and the SBU. It concerned the things that I would say that their network is not controlled from another country, that infrastructure is as secure as possible when we talk about mobile communication. All these requirements and the regulator and security service was completed in 2014-2015", – said Zhivotovsky.
So no issues from the security point of view to any of the operators "big three" or smaller operators not.
"There are no prerequisites to the possible introduction of any sanctions against mobile operators with Russian capital at the moment I do not see" – said the head of the regulator.
Note that the largest shareholder of the largest Ukrainian mobile operator "Kyivstar" is an international group Veon (renamed VimpelCom). VEON is a global provider of telecommunications services headquartered in Amsterdam. Holding by 47.9% belongs to the Russian "Alfa-group" Mikhail Fridman and partners. The other major shareholder in VimpelCom stands to Telenor East Holding II AS.
"Vodafone Ukraine" on 100% belongs Prelludium B. V. (the Netherlands) and is part of the international group of MTS (Russia), whose shares are traded on the new York stock exchange under MBT code.
Mobile operator lifecell is 100% owned by Turkcell, which in turn is 51% owned by Turkcell Holding A. S. And she, in turn, of 52.91% owned by Cukurova Telecom Holdings Ltd. (CTH), by 47.09% – Swedish-Finnish Telia. While Alfa Telecom Turkey (structure "the alpha-groups") owns 49% of CTH.
Videoslider, the EU approved the extension of economic sanctions against Russia
TSN. Wounds
23 Jun, 08:12
Facebook

VKontakte

Google+

Twitter
Comments
comments