Airport worker Boston showed a giant lobster in passenger baggage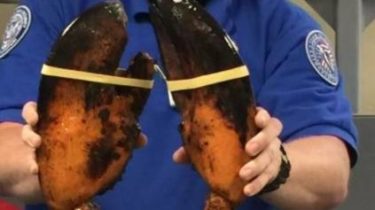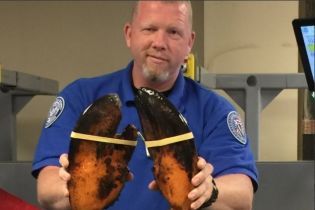 Safety administration transportation (ATB) found a live giant lobster in the Luggage of one at the airport in Boston (USA). It weighs more than 9 kg.
Reported by the Associated Press.
See also:
The network blasted the elephants that saved a frightened baby elephant from pool
The animal was found in the Luggage of one of passengers in terminal C of the airport. By words a press-the Secretary of the ATB Michael McCarthy, this lobster is the largest that he had ever seen.
Lobster photo he posted on his official page:
[email protected] officers are skilled at screening all sorts of items in checked baggage…including this 20+ pound lobster at @BostonLogan pic.twitter.com/euhyyO6F7V
— Michael McCarthy (@TSAmedia_MikeM) 26 Jun 2017
McCarthy said that to transport lobsters they have not forbidden if the animal was placed in a transparent plastic container that doesn't leak. This giant was in the cooler and behaved politely.
We will remind, recently in the US, the gorilla danced in the tub. Animal belongs to the subspecies that is in danger of falling into the Red book.
Comments
comments