"Grant-owners of the United States." The Medvedchuk on media queries responsible Russian templates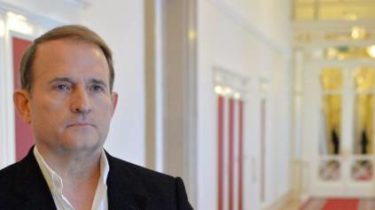 The movement of the godfather of Russian President Vladimir Medvedchuk "the Ukrainian choice" answers the queries of the Ukrainian media in the best traditions of Russian propaganda. This was reported by a number of Ukrainian journalists.
Yes, the presenter of the program "Nashi Groshi" Denys Bigus in an official response to the request, called the next "grantoedskogo institution that is working in Ukraine money overseas owners".
Ouro. So I'm a patented, branded and official agent of the state Department, and grant -. What someone else Medvedchuk refused to interview with such wording, huh? Huh? It is the same.
Published by Denys Bihus 27 Jun 2017
Later on a similar response to the inquiry of "the Ukrainian choice" wrote a journalist of "Schemes" Natalia Sedletska. "Radio Liberty" wards Medvedchuk called "tabloid media".
Here Denys Bihus told how Viktor Medvedchuk refused to give him an interview because he is supposedly an agent of the state Department. Must…
Published by Natalie Sedletska 27 Jun 2017
As previously reported, the journalists of "Circuits" found a link between Medvedchuk and Russian oil and gas business. In the investigation it was noted that after Russia's annexation of Crimea and the outbreak of the war in Donbas the Russian company forced to sell its assets in Ukraine, in particular, did the Russian state company "Rosneft" by selling them Israeli businessman. The journalists said they managed to capture the confirmation of a connection between him and Medvedchuk.
Comments
comments