On capital Petrovka faced bus passengers and excavator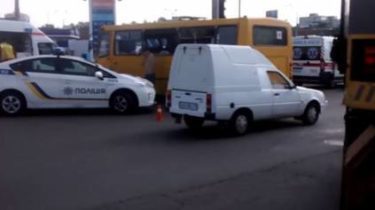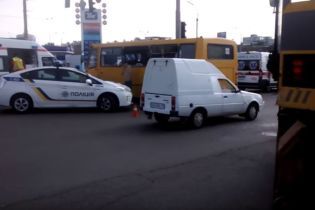 Today, June 27, at the intersection of the Obolon and Bandera faced Shuttle bus and a backhoe, the correspondent of TSN.
The digger hit the bus in the side. From a blow to public transport crashed Windows, which caused injuries to three passengers. Victims treated the scratches on the place of hospitalization, all refused.
The drivers were taken to the hospital, to establish their condition and whether a blood alcohol content. Who was the culprit of the accident, establish law enforcement authorities.
Recall recently in Kiev, the Kharkov area, an accident with a wagon, where a traffic jam on the outskirts of the city.
Comments
comments