Another Bank samolikvidirovalsja – customers are asked to immediately withdraw your money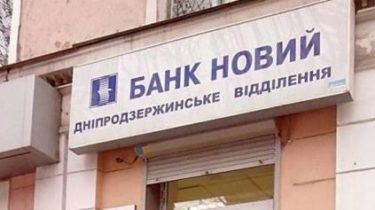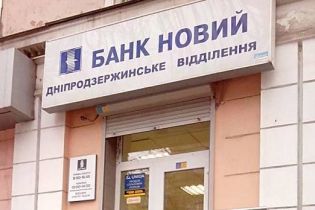 Commercial Bank "New" has declared liquidation. The corresponding decision of the shareholders of financial institutions adopted on June 26, according to the website of the Bank. At the same time noted that will be suspended only banking activities. The legal entity itself to eliminate it is not.
"The Bank announces the locking of the payment systems VISA and MasterCard from 1 August 2017, all payment cards issued by JSCB "New", and offers customers as quickly as possible, until 31 July inclusive, to contact the Bank to close accounts and obtain balances" – warned in the financial institution.
We will remind, the largest shareholder of "New" is the SE "southern Design office to them. M. K. Yangelya" – 18,3297%, seven individuals directly or indirectly owning packages for 9.88-9,99%. In the first quarter of 2017, the net loss of the Bank made up 11.82 million. "New", according to the NBU, as at 1 April this year, was on 58 place by assets among the 90 banks which were working in Ukraine. Its assets are 770,59 million UAH, authorized capital – UAH 150 mln, own capital – UAH 36.7 million.
Note that prior to 11 July 2017, all Ukrainian banks are required to increase their minimum capital up to UAH 200 million. Those financial institutions that do not comply with the requirements of the regulator, waiting for the status of the insolvent, and then – elimination.
Earlier it was reported that NBU offers to get rid of the state monopoly in the banking market, which has reached 55%.
Comments
comments