Militants in the Donbas kidnapped women for sexual exploitation – us state Department's report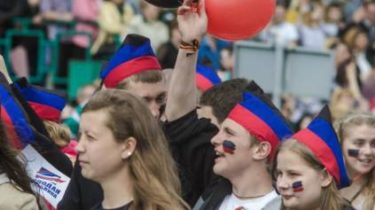 Militants in the Donbas have issued a "decree" that allows prizes to minors, and continue to use minors as soldiers, informants and human shields. Meanwhile, women and girls in the occupied territories is kidnapped with the purpose of sexual exploitation in Ukraine and Russia.
This is stated in the annual report of the US State Department "trafficking" in 2017, reports UNIAN.
See also:
A bill on the fate of Donbass can be paid in BP in the near future – media
According to the report, the conflict in Eastern Ukraine that is fueled by Russian aggression, led to the resettlement of around two million people, and that this population is especially vulnerable to exploitation.
It is noted that internally displaced persons were victims of trafficking, and some Ukrainians were subjected to forced labor in the occupied territories of Donbass which are not under the control of the Ukrainian government. These people were often kidnapped, tortured and forced to elicit information. It is noted that the emergence of a large number of displaced persons increased vulnerability to human trafficking across the country.
International experts stated that the demographics of victims of trafficking has changed since the beginning of the conflict in the Donbass and, in particular, include more people from cities, people of younger age and men who were victims increasingly, forced labour and criminal activities which include drug trafficking.
Earlier it was reported that according to OSCE SMM, from the beginning of the year in the Donbass killed 45 civilians. Another 216 of the civil during this time were injured.
Comments
comments