"As provided by law." Poroshenko said that Ukraine will hold elections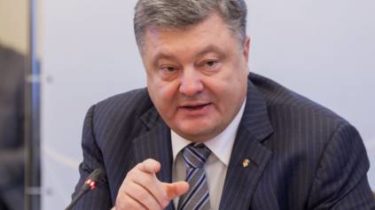 The President of Ukraine Petro Poroshenko ruled out the possibility of carrying out in Ukraine early elections.
He said this at a ceremony to mark the 25th anniversary of the Association of cities of Ukraine in Kiev, transfers Interfax-Ukraine.
See also:
Early elections in Ukraine will lead to disaster.
"Election season will begin in 2019, as provided for in the legislation", – he stressed.
"I deliberately immediately after the election the President called for early parliamentary elections in 2014, where he was elected to the Parliament, who together with me made these reforms formed the government, is focused and supports the President and decentralization, and in 2015 was held the next local elections. For what it was made – it is necessary to stop the populism and to enable the country to work without elections, to carry out real reforms, " – said the head of state.
"So, instead of preparing for short-term handouts and bribes, it is better to invest in community development", – said Poroshenko.
Previously Poroshenko has said that no early parliamentary elections, "in which Russia is interested" in Ukraine will not take place.
Comments
comments