"I believe that we are not in Ukraine". The mother was detained in the Donbass military appealed to Putin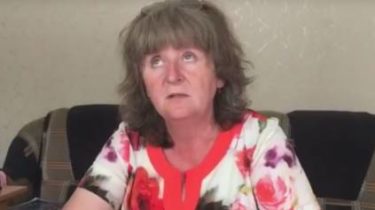 The mother of a detainee in the Donbass military of the Russian Federation Victor Ageeva Svetlana journalists appealed to Russian President Vladimir Putin with the request to help with the exchange men.
A video with a woman published "Novaya Gazeta".
"I ask for your help to bring my situation to the government. I want to appeal personally to Vladimir Vladimirovich Putin and Minister of defense and Minister of foreign Affairs Sergey Lavrov, do not leave me in this situation, and to help to understand and to assist in the returning of the son home to Russia," said Ageeva.
She stated that did not believe about the presence of Russian troops in the Donbas. The son told her that he had decided to continue the service contract.
"But I believed that we are not there in Ukraine. It was the same official statement that is not our present. At least, I believed that I was trying," she said.
To the question about why the defense Ministry of the Russian Federation deny contract service Ageeva his mother have not found the answer.
"We have many times talked on the phone, he told me and sent me pictures from where he is in military uniform with three other guys, and they hold the flag and it says something about units of the Russian Federation (…) And the Commissar (Konstantin eller – Ed.) when I arrived, I was told that the flag is real. So now don't know what to think," she added.
According to the woman, Ageev took place from 18 March 2017 left the service of Rostov region. It is often called mother, but the calls stopped on may 30.
As previously reported, in Lugansk region detained a Russian soldier Viktor Ageev, who, according to the BBC, was called to service in the Altai region. Mother of Victor Ageeva, his friends and former colleagues confirmed that after military service he left to serve in the army under the contract, which was signed in March 2017.
Ageeva mother insists that her son is serving in the armed forces and even received in may of this year the rank of corporal. While the Russian defense Ministry said that the detained Ukrainians in Luhansk region, the Russian last year in the left margin.
Comments
comments