The mid-day heat. In Iran recorded the highest June temperature on the continent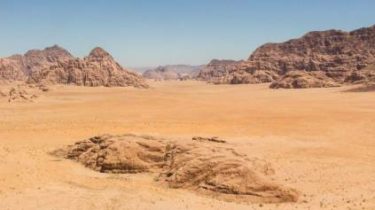 Thursday, June 29, the temperature in the Iranian city Ahwazi reached a record for the country of 53.7 degrees Celsius. This mark is also one of the highest that have been recorded on the planet from the beginning of observations.
This was reported by "Huffingtonpost".
Étienne Kapikian, a meteorologist with the service Meteo France, has published on his Twitter page the appropriate post. This temperature is also the highest recorded in June in Asia.
53.7°C à Ahwaz #Iran ce 29 juin ! nouveau record absolu de national #chaleur iranien fiable & record mensuel (juin) pour le continent #Asie pic.twitter.com/nVPaXtnyBB
— Etienne Kapikian (@EKMeteo) 29 June 2017.
The previous record of Iran was 53 degrees.
See also:
Global warming. As the Earth changes its face. Special Dnia
And in the city of Khasab (Oman) in the Persian Gulf has recorded a record "hottest night low temperatures". On the morning of 17 June the temperature "fell" to the level of 44.2 degrees.
The world meteorological organization officially calls itself a mark of the high temperature of 56.7 degrees recorded in 1913 in Death Valley (CA). But still this "hot" record is the reason for the no less "hot" discussions.
See also:
Revenge Of The Earth. Due to global warming the planet is satisfied with humanity a global catastrophe
Weather historian Christopher Bart calls "the highest and most reliably measured temperature on the planet," 53.8 degrees, which was recorded in two different parts of the Earth: Death Valley (June 2013) and in Kuwait (July 2016).
Recall that NASA has recognized the July 2016 the hottest month in history. July was hot, almost one-tenth of a degree over the previous record quarter 2015 and 2011.
Videogenie from NASA acknowledged the current July is the hottest month in history
TSN. Wounds
August 17, 2016, 09:10
Facebook

VKontakte

Google+

Twitter
Comments
comments