Vovk through the court wanted to block NABOO access to documents NERC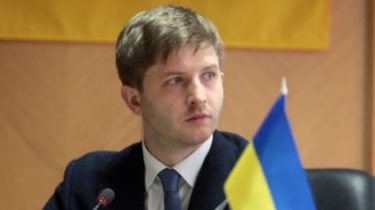 The court denied Chapter Natskomisii, carrying out state regulation in spheres of power and utilities, in the explanation of the NERC documents, the right to withdraw which received National anti-corruption Bureau.
This decision was made by the Solomensky district court of Kiev, write "Our money".
From court records it is known that on may 25, the court granted the detectives NAB access to things and documents, which are in the Central office of NERC.
We are talking about documents according to the calculations of the formation of the projected wholesale market price of electric energy in the period 2014-2017, of the decision of NERC on approval of wholesale electricity prices in this period and tariffs on it.
See also:
Head of NERC lamented the difficult relations with Kononenko
Also NABOO was interested in the papers of the generating companies thermal power plants, namely "Tsentrenergo", "Donbasenergo", "DTEK Dniproenergo", "DTEK Vostokenergo" and "DTEK Zapadenergo", which was received in the period 2014-2017 and the letters that were received from the Executive authorities with data on forecasted balance sheet of electric energy UES of Ukraine, the forecast of volume of holiday of electric energy in the wholesale electricity market and forecasted structure of fuel of thermal power plants during the relevant period of time, the steam coal production and existing stocks for the corresponding period of time approvals of the order of formation of the forecast wholesale market price of electricity for the period 2014-2017.
The Chairman NCRC asked the court to clarify on what the documents in question and whether the right of the NAB to withdraw. The court found that this request of the Chairman of NERC actually initiate changes in a previous ruling of the court which granted the petition to the NEB, and therefore rejected it.
See also:
NERC approves new tariffs for hot water and heating
Recall from April 2016 in Ukraine in the price of electricity price of coal according to the "Rotterdam+sea freight+handling in the port". This resulted in rapid growth rates for thermal power plants.
75% of thermal generation owned by the company Rinat Akhmetov's DTEK, much less produce a state "Centrenergo" and "Donbasenergo", which is associated with Oleksandr Yanukovych.
After the introduction of the "Rotterdam" formula Eurobonds DTEK has risen by 40%. When they were cheap and they were engaged in buying up the company ICU.
See also:
NKREKU deprives Ukraine of chances at energy independence
Co-ICU was earlier dismissed by the Minister of energy Vladimir Demchishin. In the same company previously worked the current Chairman NKREKP Vovk.
In April, the NAB reported that the pre-trial investigation on the fact of abuse of official position of officials of NERC through the so-called "Rotterdam+".
Comments
comments