Farewell report of the head of "PrivatBank" Shlapak. Online stream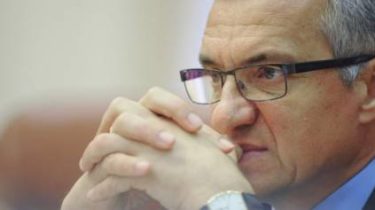 Today, July 4, at 11: 00 will be a press conference of the Chairman of the Board of "PrivatBank" Oleksandr Shlapak.
As reported in the press service of the Bank, the briefing will focus on the results for the first half, the results of international audit of the financial statements of the Bank and its development strategy.
We will remind, "Privat" was nationalized by the end of December 2016. Now the Bank is 100% owned by the state and subordinated to the Ministry of Finance. Meanwhile, the former owners are challenging the nationalization of "PrivatBank" in court. Lawyers say that one of the reasons of return of the enterprises in state property, it was stated by the national Bank the number of credits issued to certain persons, but the cause is still not confirmed.
23 June it became known about the decision of the government on the recapitalization of the Bank 38.5 billion UAH.
Few days later, on 26 June, the head of "PrivatBank" Oleksandr Shlapak has submitted a letter of resignation. The decision to dismiss must be taken by the Supervisory Board of the financial institution.
Comments
comments