Lutsenko predicted when Parliament can remove the immunity from MPs 6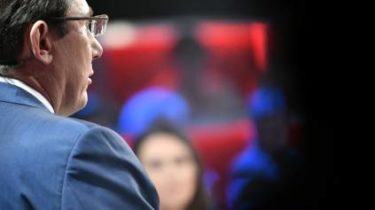 At the next plenary week the Parliament can remove the immunity from MPs 6.
This was stated by Prosecutor General Yury Lutsenko after the meeting of the profile Committee in the Verkhovna Rada, writes "Ukrainian truth".
"I hope that next Thursday, the 13th, we will look at all 6 performances" – he said and added that he hoped for the support of the prosecutors ' Council.
According to Lutsenko, now in accordance with the procedure need to be considered 6 submissions to the Committee until the following Monday.
"I'm really pleased that finally, the Committee has issued a decision that gives you the opportunity to legally put the issue on the session of the Verkhovna Rada", – said the Prosecutor General.
We will remind, Lutsenko asked BP to coordinate the prosecution of five people's deputies. The Prosecutor hopes that the Parliament will consent to the criminal prosecution of their colleagues. The submission relate to: the Deputy from NF Eugene Dade, the group "will of the people" Oleksiy Dovgiy, "Radical party" Andrey Lozovoy, Deputy from BPP Borislav Rosenblatt, MP from the NF Maksym Polyakov.
Later it became known that the speaker of the Verkhovna Rada Andrew Parubiy sent five ideas about to remove the immunity of 5 MPs in the procedural Committee of the Verkhovna Rada.
In turn, the procedural Committee of the Verkhovna Rada gave consent to the removal of immunity with Long. The decision was taken unanimously.
We also learned the name of the next MP, which Lutsenko will ask to remove parliamentary immunity, which can be representative of the "Opposition bloc" Yevhen Bakulin.
Comments
comments