In Kiev will be a new recreation Park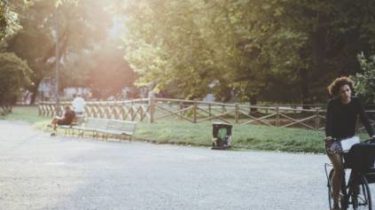 In goloseyevsky district of Kiev area 4.39 acres will become a new Park.
The decision was adopted by deputies of the KSCA, the press service of the Kiev Administration.
"According to numerous requests of inhabitants of the residential area Holoseievski district of Kyiv city Council today granted the status of a recreational Park land on the street. Metrological, 14-D and in the province. Feofanovskaya 14-B with a total area of 4.39 hectares," – said in the message.
See also:
It will look like a Ukrainian city in the future. Architects revealed their ideas
The deputies noted that in this way, the local community, in particular, in the courts, actively defend these areas from development.
"From now on, this status prevents the development of these properties, which will be included in the list of areas for General use, in particular, to the concept of development of green spaces in the Central part of the city and the Program of development of green zones of Kyiv until 2010. In this regard, the Department of land resources in the framework of its powers made in the urban land cadastre information about cancellation of the decision of the Kiev city Council regarding the lease agreements on these land plots", – noted in press service.
Considering the unsatisfactory condition of these territories, they were transferred for permanent use KP UZN Holoseievski area for improvement.
We will remind that earlier suspicions about the crime, received two officials of the city Bucha, near Kiev. The mayor and Secretary of the city Council accused of destroying 80 hectares of forest for building new housing.
Only in the last three years building the 150-thousand square meters of housing, and that ten large residential complexes.
Comments
comments