During the meeting with Putin, trump asked about the RF interference in the American elections – Tillerson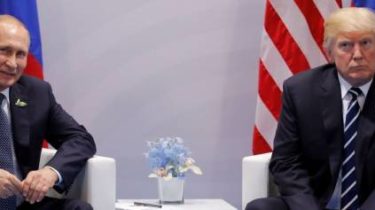 During its first meeting, which lasted more than two hours, the US President Donald trump and the leader of the Russian Federation Vladimir Putin discussed the likely intervention of Russia in the U.S. presidential election.
This was announced by the Secretary of state of the United States Rex Tillerson, during a meeting with journalists, reports AP.
According to Secretary of state, immediately after the meeting trump has expressed concern over Russia's interference in election 2016.
See also:
In the Network appeared the first video of the meeting, trump and Putin during the G20
Tillerson said that during the meeting, Putin denied any involvement.
By the way, the Russians demanded proof and evidence that they interfered in the electoral process the Americans.
Tillerson added that the President "correctly focuses on how we move forward from something that may be unsolvable disagreement on this point".
We will remind, in the beginning of the conversation, the presidents said they were pleased to see each other. Putin stressed that he wants to discuss bilateral relations and international issues. Trump, in turn, expressed the hope that the conversation will be productive.
The heads of state shook hands. After that journalists were asked to leave the room. In the negotiations, but Putin and trump, also participated the Secretary of state Rex Tillerson, the Minister of foreign Affairs of the Russian Federation Sergey Lavrov and translators.
Comments
comments