The end of medicine: in OKHMATDET blamed drugs on one million hryvnias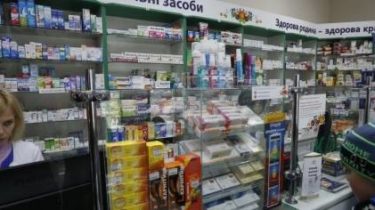 In OKHMATDET deteriorated medications on one million hryvnias, and had to be written off. Medicines have acquired for budgetary funds within the framework of international procurement, however, due to delays in the delivery of drugs to a children's hospital managed to use only half, according to a story TSN.19:30.
The shelf life of the medication was several times shorter than usual. Doctors say that they purchased drugs in 2015, and really came to the end of 2016 with a shelf-life until April 2017. Now in hospital there is a shortage of antibiotics and medicines which cannot be replaced.
Video settings "OKHMATDYT" got corrupted mass of essential medicines
TSN. 19:30
Yesterday, 20:35
Facebook

VKontakte

1

Google+

Twitter
Valuable medicines have to be written off, although each of these medications is vital at the oncohematological Department of Okhmatdet. Where, for example, a 16-year-old Dmitry, who has already gone through three chemotherapy. His mom already lost their legs, searching for money for treatment. "From this large list that goes a thing was or two have given something. The rest is bought, 60-70 thousand of drugs only for transplantation", – Kaji Julia elcova.
Is there among her list of those medications, the shelf life has expired, the woman does not know. At this time the head of the children's Oncohematology centre says the situation is critical. "The drugs required in the Protocol, in some places more than half do not exist," – says Svetlana Donskaya. Doctors since January to write a letter to your Ministry with the request to understand a situation, because under the contract the supplier would have to replace the medication. In fact, no substitute of these drugs was not even talking about going since April.
Comments
comments