Ukraine has increased export of goods and services in the European Union. Infographics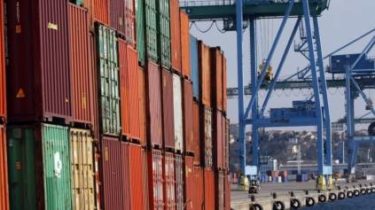 During the first four months of this year, Ukraine exported goods and services most in the EU – share is 38.2%.
"Compared with the same period in 2016, the exports to the EU grew by 922,1 million dollars. In monetary terms this is the highest growth of exports among all partners of Ukraine. Among the products, increased supplies from Ukraine to the EU: ore and concentrates iron 289.7 million, or 2.3 times; corn – by 79.3 million, or 15.2%; soybeans at $ 78.6 million, or 3.7 times; ferroalloys by 73 million, or 66.3%," – said the Ministry.
Ukraine also increased its supply to India (an increase of 388 million dollars), Russia (plus 354,8 million dollars), Turkey (optional 190.5 million dollars), Iran (an increase of 164.6 million dollars), USA (advanced 132,9 million dollars).
We will remind, Ukraine in two times increased the export of honey to a record.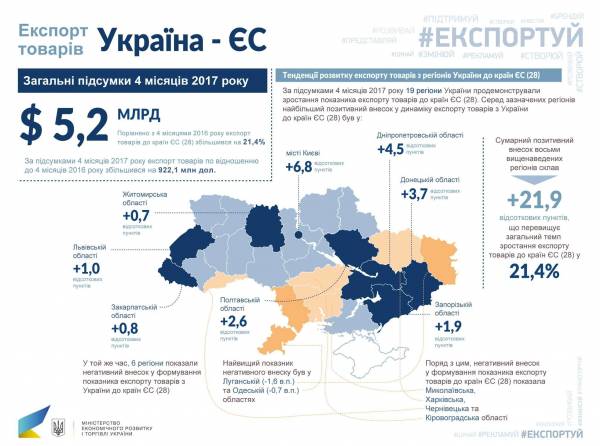 The Ministry of economic development and trade of Ukraine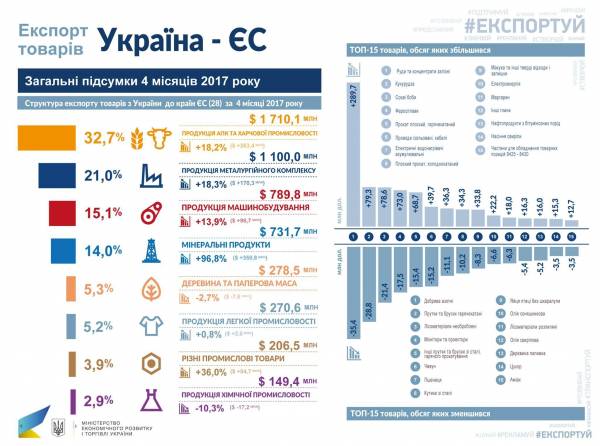 The Ministry of economic development and trade of Ukraine
Comments
comments