It is known who the anti-corruption Committee of the Verkhovna Rada recommended that the auditor NABOO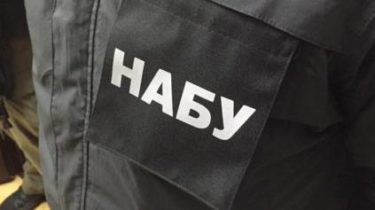 Anti-corruption Committee of the Verkhovna Rada recommended that the four candidates for the post of auditor of NABOO.
This was stated by people's Deputy Serhiy Leshchenko on Twitter.
Anti-corruption Committee of the Parliament recommended 4 candidates for auditor NABU – Yanovsky (AP supports), Professor Goncharenko, Castresana and Soup
— Leshchenko (@Leshchenkos) 12 Jul 2017
According to Leshchenko, it's – "Alexandra Yanovskaya (supports AP, Professor Sergey Goncharenko, Carlos Castresana and Mar Soup".
According to "Ukrainian news", the results of rating voting, the highest number of votes – 13 received Yanovskaya, other candidates supported by 9 members of the Committee.
The relevant Committee announced re-competition for the position of auditor of NABOO from the Council on 5 April.
10 candidates have filed their applications for participation in the competition.
Among the submitted applications from lawyers from the US Martha Borshch, S. A. from Spain Carlos Castresana, Professor of the Kiev national University. Shevchenko Alexandra Yanovskaya, a lawyer, a representative of the Academy of advocacy Sergei Goncharenko.
See also:
MP Rosenblatt questioned NABOO
We will remind that on March 21, the Parliament failed to elect a member of the Commission of external control for auditing the effectiveness of the activities of NABOO.
Videobollenti of Ukrainian respondents believe that MPs have become smarter and are not afraid of NABOO
TSN. Week
9 Jul, 22:38
Facebook

VKontakte

Google+

Twitter
Some managers of large state enterprises were under the supervision of NABOO. Until the end of summer, the Bureau plans to transfer to the court of 6-7 high-profile cases.
This was stated by the head of the NABOO Sytnyk.
Comments
comments