Dobkin took in Parliament, "alarming suitcase" with a sports suit and sneakers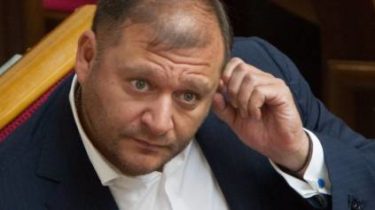 MP from "Opposition bloc" Mikhail Dobkin said that he had prepared for the Rada vote for the removal of his immunity and took to the Parliament, "alarming suitcase".
He said this in the Verkhovna Rada, UNIAN news Agency reports.
"I have in the car is "alarming suitcase", because I already know what it takes to have a", – he stressed.
According to Dobkin, particularly among the things a tracksuit, sneakers and a toothbrush.
"Crackers, you will bring me," said he in response to a joke journalists, adding that he was ready for any outcome of voting in the Parliament.
Also Dobkin said that he personally would support the lifting of immunity.
We will remind, Lutsenko, the Prosecutor General made a submission to the Parliament on the granting of consent to prosecute, arrest Dobkin. The GPU in the actions of the Deputy saw signs of deliberate arrangement by group of persons for abuse of official position and the promotion of fraud in order to seize 78 hectares of land Kharkiv regulatory cost of more than 220 million UAH.
Dobkin has assured that the case against him is a "personal vendetta" Lutsenko, whom he had warm relations under President Viktor Yushchenko. The Deputy is sure that the privacy of his Rob.
Comments
comments