"Naftogaz" has found new suppliers of gas from Europe to Ukraine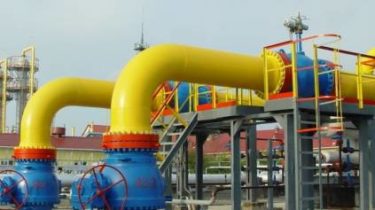 "Naftogaz Ukraine" have agreed about deliveries of gas to Ukraine from Europe with companies Trafigura Trading (Europe) Sarl and Vattenfall Energy Trading GmbH (Germany). The framework agreement needs to be signed in the near future. The total amount of contracts – $ 8 billion.
The Supervisory Board of "Naftogaz" gave permission for the signing of the framework agreements for the delivery and reception of gas from Trafigura Trading (Europe) Sarl on the estimated cost to 100.9 billion (3.9 billion dollars) and Vattenfall Energy Trading GmbH on 105,9 mln UAH ($4.1 billion). The press service of "Naftogaz" refused to disclose details of the agreements. About it writes Reuters.
We will remind, Ukraine from the end of 2015 is not buying Russian gas, which was replaced by supply from Europe and own production.
In 2016, Naftogaz bought gas in 14 European traders, among whom there was Trafigura Trading (Europe) Sarl and Vattenfall Energy Trading GmbH.
In December last year, "Naftogaz" announced the purchase of 1.8 billion cubic meters of gas in Axpo Trading AG, CEZ as, the Engie SA, Eni Trading & Shipping SpA, RWE Supply & Trading GmbH and Uniper Global Commodities SE for the credit line of the European Bank for reconstruction and development, the total of which is $ 300 million.
In June 2017, the EBRD had approved and published a list of 14 European traders who became eligible to participate in tenders for the supply of gas to Ukraine in 2017-2018.
In the first half of this year, Ukraine imported from Europe 7 billion cubic meters of gas.
Naftogaz and Russian gas giant Gazprom, which previously was the sole gas supplier to Ukraine, the challenge in the Stockholm arbitration multi-billion dollar mutual claimsthat arose in the framework of the signed in 2009 a 10-year contract.
Comments
comments