In Koncha-Zaspa from behind the fence on the beach having a fight with sledgehammers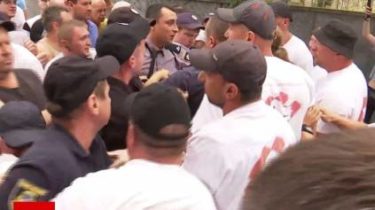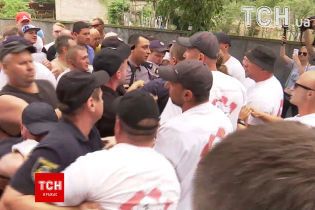 In the village of Kozyn, Koncha-Zaspa, one of the locals set parkan, protecting part of the beach, the correspondent of TSN Ivan Vorobyov.
"The problem started with the fact that our little beach, which remained close to our station, put a concrete fence. As far as I know, the Water code of Ukraine prohibits any construction at a distance of 50 m from the water. The passage shall be free," – said a local resident Irina Rubizhne.
Video settings Koncha Zaspa fought over the fence on the beach
Ukraine
Today, 18:41
Facebook

VKontakte

2

Google+

1

Twitter

4
The local community had met several times to resolve the issue peacefully. Residents have written complaints to the local Council and even the SBU and Prosecutor's office, but this does not lead to anything.
"Two weeks ago, the owner of the fence was given a warning that he calmly dismantled the fence. But he didn't, so today we came with sledgehammers," said local resident Viktor Shevchenko.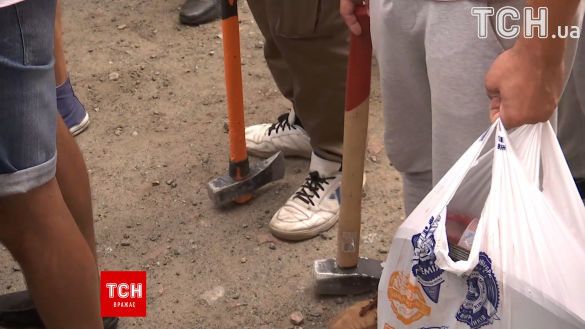 Dnia
In turn, the owner of the fence Vitae Victor says that he installed it legally and has all the permits.
"Fence I have rented for the past 8 years. I fundamentally did not, I didn't need. But, unfortunately, the area in front of my house turned into a dump, as I wrote to the Chairman of one, second, third – there are corresponding letters. I asked them to take appropriate action otherwise I will put the fence. The measures were taken. I went to the Board, said that will put the fence. They asked me to make a walkway along the river. I did pass three meters along the river that provided passage between the two beaches. The beach on the stretch that I was protected, never been," – said the owner of the fence.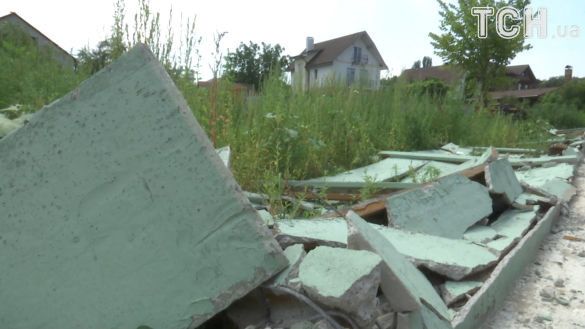 Dnia
The stress of the situation added the fact that learned about it in public organizations "Stop the abuse", coordinated by the Deputy of city Council from IN "Freedom" Igor Miroshnichenko. Representatives of the organization headed by a Deputy arrived on the scene a week ago and broke the fence, taking advantage of the absence of the owner.
"I lived there a mother who is invalid and the participant of the great Patriotic war, and the father also. Knowing that I was out of town, won't be able to stand up for them, came with a group of young people broke the fence," – said Vtav.
On Friday, July 21, activists from Miroshnichenko again arrived on the scene. The result was a skirmish, which could not prevent even the militiamen who lined up between the opposing camps.
Recall that in Vinnytsia outraged by the outrage of the owners of the cottages, the people tore down fences near lakes and forests.
Comments
comments