The party "new force" has commented on the loss of citizenship by its leader Saakashvili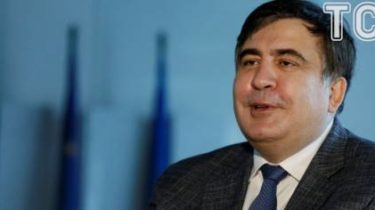 Political party "new force" validates the rumors about the deprivation of Ukrainian citizenship Mikheil Saakashvili.
This is stated in the message of the party.
"If this information is confirmed, it would mean that Petro Poroshenko, in the spirit of its predecessor, irreversibly on the path of unconstitutional actions for the usurpation and retention of power at any cost. This would mean that the person who received the presidential Mace in the blood of the Maidan, trying to completely destroy the achievements of the revolution of dignity. And first of all – people's right to choose", say the political forces.
Meanwhile, a supporter of Saakashvili, the ex-Deputy Prosecutor General David Sakvarelidze said that in accordance with this decision "Ukraine received another "Yanukovych" only English".
We will remind, the former President of Georgia and former head of the Odessa region Mikhel Saakashvili lost Ukrainian citizenship. Information, which was previously distributed in the Network, TSN has confirmed informed sources. As explained by TSN, Saakashvili loses citizenship on the basis of paragraph 2 of article 19 of the Law "On citizenship", namely on the basis of false data stated in the questionnaire. The documents, which filled a former Chairman of the Odessa regional state administration, it was stated that he is not under investigation in Ukraine or abroad, but we know that in Georgia, Saakashvili has been in absentia arrested.
Ukrainian citizenship Saakashvili gave his decree the President of Ukraine Petro Poroshenko at the end of may 2015. On the eve of obtaining his Ukrainian passport was appointed Chairman of the Odessa regional state administration. In December 2015, it was deprived of Georgian citizenship.
At the head of the Odessa region , Saakashvili worked for a year and a half, after which he announced his resignation, accusing the President of violating the promises and progress to senior positions in the regional administrations of the "old corrupt". Then the former President of Georgia announced the creation of their own political powerwhich will go on elections to the Ukrainian Parliament.
Comments
comments