A Russian court left behind bars Ukrainian political prisoner Zeitullaev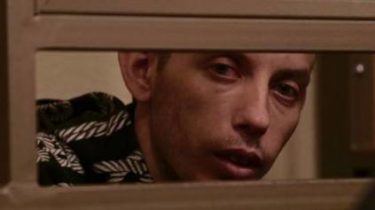 A Russian court left behind bars Crimean Tatar Ruslan Zeitullaev.
It is reported by the lawyer Emil Kurbedinov in Facebook.
According to the lawyer, this decision is shameful.
Kurbedinov added that before the verdict Zeitullaev "made quite surround it, where it was said about many important things and events".
According to the report, the term of imprisonment was 15 years.
Meanwhile, journalist Anton NumLock announced in Facebook that Zeitullaev, against which Russia has fabricated a criminal case of Hizb ut-Tahrir, resumed his hunger strike in the remand prison in Rostov.
The political prisoner demands to allow him Commissioner for human rights of Ukraine Valeria Lutkovska and Russian human rights defenders, the representative of the Consulate General of Ukraine and journalists. Zeitullaev requires to return it to Ukraine as a citizen of this country, and stop persecuting the Crimean Tatars national and religious reasons.
See also:
The Ukrainian foreign Ministry condemned the verdict of the court krymchanin Zeitullaev and called for his immediate release
We will remind, the Russian court revised the sentence of the Crimean Tatar Ruslan Zeitullaev, accused of terrorism and the establishment of the Crimea center of the organization "Hizb ut-Tahrir", which Moscow calls a terrorist. Krymchanin has received from the Russian court to 12 years in a strict regime colony.
Comments
comments