Lost treasure: the forgetful Berliner returned a kilogram of gold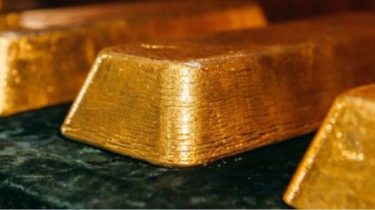 In Berlin, the man was forgotten under the tree , a kilogram of gold. But he returned to his treasure.
It is reported by RBB 24.
Near the branch of the Bank by the passerby found near the tree folder. Inside was 22 bars of gold and 3.5 thousand euros. The total weight of the gold amounted to about pounds, it cost about 35 thousand euros. The man took the treasure to the police. According to the documents in the folder militiamen quickly found the owner.
He put the folder with the values of land when he locked up his bike. And then just forgot about it.
Berliner, who found the lost gold claims 3 to 5% of its value. In the case of the treasure is around 2 thousand euros.
See also:
Have caught on a bribe of the official, "uz" found undeclared gold bars and currency
We will remind that earlier British treasure hunters found off the coast of Iceland on the German cargo ship during the Second world war a box of gold, which could belong to the Nazis and whose cost can be up to a hundred million dollars.
It is noted that members of the British company Advanced Marine Services found on the ship SS Minden four tons of gold, which was allegedly taken from the South American banks.
Comments
comments