A month after the abolition of state regulation of the cost acproduction: what happens to the prices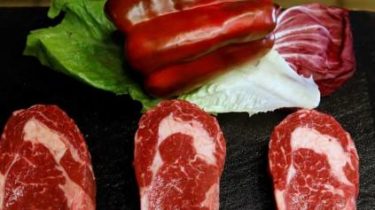 After a month in Ukraine from July 1, abolished state regulation of prices for social products. During this time, the cost rose by 11 items from a list of 23 acproduction.
They rose mainly meat, sausage, butter and cheese. Cheaper seasonal vegetables. It says the General Director of the Ukrainian Association of trade networks suppliers Oleksiy Doroshenko, citing data from the state statistics service.
"The price of cheese approaching 100 UAH, and at the end of September, maybe it already will. And pork prices will be higher than UAH 100 by the middle of August. But in General, August is the month of the lowest prices for fruits and vegetables this year", – predicts..
The price of social products at the beginning of August 2017
Products
RAznice
Current price
Cabbage
Minus 8 UAH
8.8 UAH/kg
Beets
Minus 3 UAH
Is 6.1 UAH/kg
Carrots
Minus 3 UAH
11 UAH/kg
Potatoes
Minus 2.5 UAH
7,6 UAH/kg
Chicken eggs
Minus 2 UAH
10 UAH per dozen
Buckwheat
Minus 1 UAH
24 UAH/kg
Bow
Minus 0,6 UAH
10.5 UAH/kg
Chicken carcass
Plus 6 UAH
51,7 UAH/kg
Fat
Plus 3.5 UAH
48,3 UAH/kg
Beef
Plus 2 UAH
106,6 UAH/kg
Cooked sausage "social"
Plus 2 UAH
68,7 UAH/kg
Butter
Plus 2 UAH
142,9 UAH/kg
Pork
Plus 1 UAH
98 UAH/kg
Cheese
Plus 1 UAH
93,5 UAH/kg
Data: State statistics service of Ukraine.
Comments
comments