In Kiev, armed criminals robbed two men who wanted to trade 5 million UAH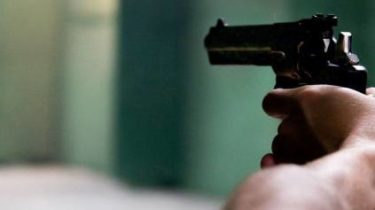 In Kiev, armed criminals robbed two men who wanted to exchange UAH 5 million in currency exchange.
This broadcast "112 Ukraine" said the head of the Pechersky Department of police of Kiev, Andrei Dubrov.
The incident occurred on the Boulevard of Lesya Ukrainka 24. On the victims was attacked by three men. At gunpoint, they took the money and fled in a Audi A4 in silver color.
See also:
In Kiev detained the robbers who boldly robbed the place at Obolon
The victims in the hospital is not treated of injuries they have. The police, they turned an hour and a half after the crime. In Kiev, declared the plan "Interception". However, the police find out where the victims had large amounts of money.
We will remind, in Kiev, three unknown robbed the man several times shot him in the head. An emergency situation has occurred in Podolsk housing office No. 710, M. Grechko. The attackers stole the victim of 200 thousand hryvnia. When the attackers fled the scene by car, they nearly collided with another car in which rode a woman with a child.
Comments
comments