In Ukraine it is possible to import duty-free used cars from Canada – GFS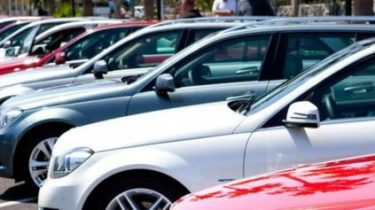 Canadian used cars will be imported to Ukraine with zero duties and tariffs for new to be depreciated over seven years.
This was stated by Deputy head of the organization of customs control Department of customs control organization of the SFS Elena Ando, writes "UKRINFORM".
Video settings fiscal service has threatened fines thousands of drivers on avtonomera
TSN. 19:30
4 August, 21:00
Facebook

9

VKontakte

4

Google+

1

Twitter

1
"With the entry into force of the Agreement on free trade between Ukraine and Canada in accordance with the tariff schedule of Ukraine zero import duty will be applied on second-hand cars originating from Canada," she said.
According to Moshinsky also provides for a transitional period of reducing interest rates for seven years during the import of new cars from Canada. So, in 2017, the rate of duty on petrol and diesel cars will be 8.7% for petrol cars with engine more than 3 years is 4.3%.
"The exceptions are the new petrol cars that is designed for temporary human habitation, new petrol cars with an engine capacity of 2.2 liters to 3 liters, diesel cars with engine more than 2.5 liters" – said an employee of GFS, noting that these cars zero import duty introduced with effect from 1 August this year.
Separately Ando explained that to apply zero duties, you must confirm the origin of the cars from Canada. In particular, the need to file a Declaration of origin with sufficient identification details of the product. Such document is issued by the canadian exporter on the invoice or other commercial document containing description of goods which is originated from respective country.
We will remind all drivers that travel on the European rooms in excess of the statutory period, will pay thousands of fines.
Previously, the Highest administrative court stunned all car owners with foreign registration when confirmed the legality of the fine of more than 400 thousand hryvnias and confiscated the Ukrainian Ford with the Lithuanian numbers imported into the country by a foreigner.
Comments
comments