Russia in response to new US sanctions will reduce the use of the dollar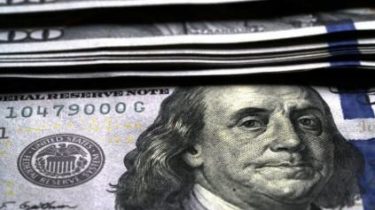 Russia in response to new U.S. sanctions intensify efforts to reduce dependence on the U.S. payment system and the dollar as a settlement currency.
This was stated by Deputy foreign Minister Sergei Ryabkov in an interview with "international Affairs".
"Of course, we will strengthen the work related to import substitution, reducing some dependence on the U.S. payment system, the dollar as the settlement currency and so on and so forth. Now it is becoming a necessity," – said the diplomat.
According to Ryabkov, "it is necessary to create a workable economic system where dependence on the dollar, from the American financial system was less", otherwise "we will sit them on the hook for exactly what they want."
According to him, Russia is living with sanctions from 2014, however, signing with trump sanctions impose serious new constraints.
See also:
This is not news: the Kremlin has reacted to the signing of the trump of the law on new sanctions against Russia
Recall, trump has signed the law on sanctions against Russia. Even before the approval of the sanctions, Russian President Vladimir Putin said the US new sanctions, which the Congress approved in a Russian intervention in the choice of the President of the United States in 2016, as well as the annexation of Crimea and aggression in Syria.
On July 27, for a document that increases economic pressure on Moscow – voted by 98 U.S. senators, against – only two. Earlier, as convincingly supported sanctions in the house of representatives.
In response to the July 28, 2017, Russia announced that from 1 August discontinues the use of the U.S. Embassy in Russia of all warehouse premises in Moscow and cottages in the Serebryany Bor and called on the US to reduce the number of employees depodesta on the Russian territories to 455.
Video settings the Kremlin reacted to the law to strengthen sanctions against Russia
TSN. Wounds
3 Aug, 08:38
Facebook

2

VKontakte

Google+

2

Twitter
Comments
comments