In Ukraine, want to collect the data of all mobile subscribers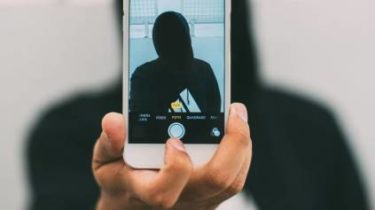 State service of special communication and information protection of Ukraine has developed a bill on compulsory registration of subscribers of mobile communication.
According to the document, the Ministry plans to oblige Telecom companies to collect personal data of all users, without exception, reports Liga. Business.
See also:
In Ukraine have started to introduce the service to save the number when changing mobile operator
In addition, the State proposes to revive the practice of conducting base unique IMEI-codes.
According to the explanatory note to the draft law of the State, the lack of registration of subscribers and unique identifiers of mobile devices complicates the implementation of measures for national security "in terms of cyber threats."
Thus journalists note that "the note is and phrases, the logic of which can be traced with difficulty".
"Here is a vivid example: "in addition, requires attention the situation with the use of a variety of target hardware (iPhones, iPads, PDAs, smartphones, mobile phones and so on) on the background of a growing range of services based on telecommunications, as the uncontrolled number of end-equipment in circulation promotes "mobile fraud" and other cyber crimes," – said journalists the document.
The national Commission for communications regulation yesterday at the regular meeting approved the draft law of the State, but with significant remarks. The regulator proposes to stretch the transition period for six months. During this time, subscribers who now receive services impersonal, will need to provide your personal data to the operators.
NCCIR for its part is preparing for the innovations. She developed the procedure of registration of subscribers without a contract in writing, i.e. subscribers. Submitted personal data will be in electronic form.
The second part of the bill (registration of IMEI-codes) of the ncric, felt very raw and hoped that the administration of when it will finish.
Earlier the National Commission for regulation of communications and Informatization saidthat 90% of the mobile subscribers the service is provided on condition of anonymity. In this case registration of subscribers is a worldwide trend: it opens doors for new services, including financial, which are important for safety.
Priznaytes to TSN from Viber that atribuite
nivalis news just the messenger!
Comments
comments