Ukrainians began to actively take Bank loans and to carry money on deposits. An overview of the NBU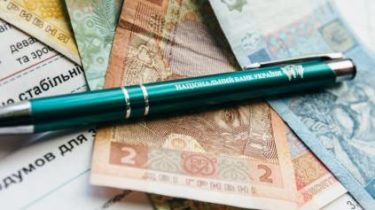 In the first half of 2017 Ukrainian banks increased lending to individuals by 13.4%.
"Banks revive activity in the retail segment. In the first half of the volume of lending to households continued to rise, the inflow of deposits of physical persons in banks also accelerated. Retail lending will continue to grow during the year. The growth of the portfolio of loans to individuals is evidence of the appetite of banks to lend after a long break. Retail lending will continue to grow in the future due to increasing incomes and maintaining consumer confidence," reads the quarterly report of the national Bank "Overview of the banking sector".
In NBU note that "the main limiting factor for a more rapid recovery in business lending remains weak protection of creditor rights, which causes a high level of credit risks in the corporate sector".
The population has the money on Deposit in banks, especially the state. If the first quarter growth amounted to 9 billion UAH, in the second quarter – 16 billion UAH.
See also:
92 the Bank is full of "death", investors have returned to 87.5 billion – DGF
"At the same time, the volume of funds business decreased under the action of two reasons: the confiscation of assets of former authorities on the accounts of state banks and payment of dividends of certain state enterprises. Overall customer deposits occupy 74.3% of liabilities of the banking system and remain at the core of its funding. Interest rates continue to decline, but at a slower pace than before. In the second quarter, according to the Ukrainian index rates on deposits of individuals interest on an annual hryvnia deposits decreased by 0.8% to 15.6% per annum. Interest rates on dollar deposits decreased to 4.0% per annum," – notes the regulator.
This cheaper lending business. But the cost of corporate loans decreased by a lower rate than the Deposit rate, which creates the potential to fall in the future.
"The reasons for further decline in interest rates and ensures the softening of monetary policy. The decline in National Bank's key rate from 14% to 12.5% in the second quarter created the preconditions for further reduction of interest rates in the economy. In August, the state banks lowered rates on deposits. Private banks are likely to revise their percentage in response", – predict the NBU.
Earlier it was reported that almost every Ukrainian Bank unprofitable.
Review of banking sector of Ukraine. August 2017
Priznaytes to TSN from Viber that atribuite
nivalis news just the messenger!
Comments
comments