An accident in the center of Kiev with the participation of the son Shufrych: the police opened the case and appointed examination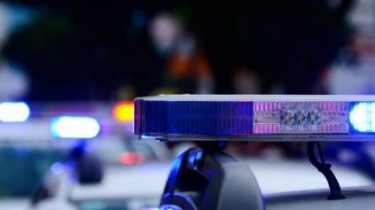 The police opened criminal proceedings on the fact of road accident in the centre of Kiev, when the son of people's Deputy Nestor Shufrych driving a Bentley down the person.
About it reported in Department of communications of the Metropolitan police.
"Investigators began criminal proceedings under part 2 of article 286 (violation of the rules of road safety) of the Criminal code of Ukraine", – stated in the message.
See also:
First aid to the downed Shufrich Jr. provided the pedestrian was the son of the chief Rabbi of Ukraine
As noted, the driver of the car cooperating with the investigation, his passport attached to the materials of the criminal proceedings.
Besides, not far from the accident scene found a surveillance camera, recordings from which will be confiscated in accordance with legislation.
"To determine the circumstances and mechanism of road accidents will be conducted examination, including the technical condition of the car, autotechnical and graphic arts. During communication with militiamen, the driver passed a test to determine intoxication and passed the examination in the hospital: the results showed that the man was sober. However, he took tests to establish the presence of drug intoxication," – said the police.
According to preliminary information, the doctors, the victim closed cherepno-a brain trauma, fractures of the forearm and lower leg. The man is in the hospital.
In addition, it is reported that Bentley was leased, but now the car was seized and taken to restplace.
We will remind, on Saturday evening, August 26, the son of people's Deputy Nestor Shufrych Nestor Shufrich nestorowicz directly on a pedestrian crossing knocked down a passerby. The accident was made by car Bentley, which the son of the Deputy belonged, and were provided by the showroom to shoot the video of his friend, rap artist, known by his stage name Pabl.A Parking is available at the Freedom club.
Priznaytes to TSN from Viber that atribuite
nivalis news just the messenger!
Comments
comments