Shufrich first comments on the accident involving his son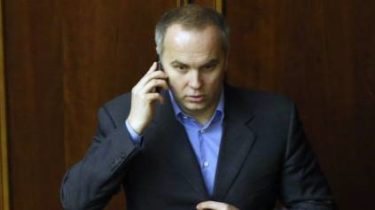 MP from "Opposition bloc" Nestor Shufrych interrupted his vacation and flew to Kiev from-for road accident which occurred involving his son.
According to the parliamentarian, a man who was hit by Shufrich Jr., is hoped to save. It needs to be transported to a private medical facility.
"Negotiations with the Israeli doctors. There is hope for the salvation of Alexis ' (victim in an accident, – Ed.). May God grant him health and strength. Now preparing to move him from the state hospital to a private clinic. God willing, our doctors and Israeli experts will save him. This is important. Everything else is secondary" – leads the "Commander in chief" quote Shufrych.
See also:
Gerashchenko predicted the sentence son Shufrych, who hit a man in the center of Kiev
We will remind, on Saturday evening, August 26, the son of people's Deputy Nestor Shufrych Nestor Shufrich nestorowicz directly on a pedestrian crossing knocked down a passerby. The accident was made by car Bentley, which the son of the Deputy belonged, and were provided by the showroom to shoot the video of his friend, rap artist, known by his stage name Pabl.A Parking is available at the Freedom club.
According to media reports, knocked the man is now in intensive care in an unconscious state. He was diagnosed with a complicated traumatic brain injury.
Comments
comments