45 the economy of the leading countries show an increase – the world emerged from the global financial crisis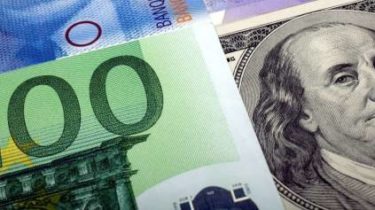 The world is gradually recovering from the global financial crisis. This is evidenced by the fact that the economy 45 leading countries exhibit synchronous growth for the first time in over a decade. 33 of these countries will demonstrate stable growth in the future.
It says the Organization for economic cooperation and development (OECD), writes The Wall Street Journal.
GDP growth of countries encourage low interest rates of Central banks, as well as the gradual cessation of financial crises which for many years has raged in the United States, Greece, Brazil and other countries.
Over the last 50 years synchronous growth of all States, which monitor, was a rare phenomenon: in addition to the middle of the last decade, it has also been observed in the late 1980-ies and for a few years before the oil crisis of 1973. About it writes "Economic truth".
Meanwhile, the international monetary Fund reports that in 2016 the world economy grew by 3.2% by the end of 2017, will add another 3.5%, and in 2018, and 3.6%.
Priznaytes to TSN from Viber that atribuite
nivalis news just the messenger!
Comments
comments